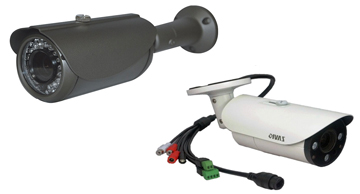 CCTV & IP Cameras
Focus CCTV provides a complete range of CCTV installation in Trivandrum, Kerala. We provide all types of CCTV prodcuts including IP Camera, HDCVI Cameras/DVRs, DVR / NVR, IP NVR, Special Cameras as well as other CCTV Accessories.
Automatic Door & Gate Systems
Specialists in gate automation systems. We have the passion and expertise to make new technology work for your gate automation needs. We provide installation and servicing of Sliding Gates, Swing Gates, Garage Doors, Motion Sensor Glass Doors, and Motorised Rolling Shutters.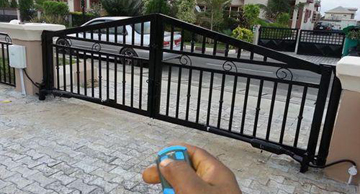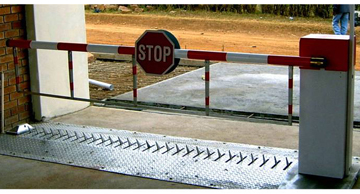 Boom Barriers
Boom Barriers offers efficient security system at the entry and exit points of Office Complexes, Factories, Shopping Complexes, and Parking Lots. The barrier is activated either by a single touch push button or remote control. Manual operation is also possible in case of power failure.
Access Control Systems
Access Control Systems control provides security by giving flexible control over who is allowed to enter your premise and when. Our system recognizes, authenticates and authorizes entry to the premise thereby ensuring ultimate protection for your premise, staff and assets. Access control system not only permits entry, it also tracks and records data of visitors and employees through its access software.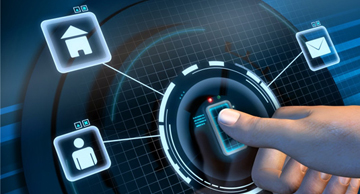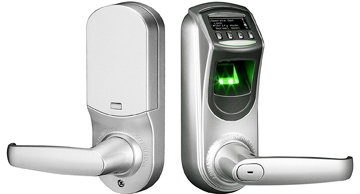 Fingerprint Door Lock
Fingerprint door locks are secure, affordable, non-intrusive and almost fail safe, these systems don't require you to carry a key or remember a password. You can also grant access to as many people as you want and remove their access at your pleasure.
Home Automation System
Home Automation System gives you complete access of controlling your house by using a mobile device. Just one smart phone and you are ready to use or access anything in your home be it lights, electrical outlets, appliances or cooling and heating systems. Home automation system is perfect for controlling windows, doors, locks, surveillance camera, smoke detectors and others. Home Automation is a smarter way to protect your Home and to make it more energy efficient and convenient.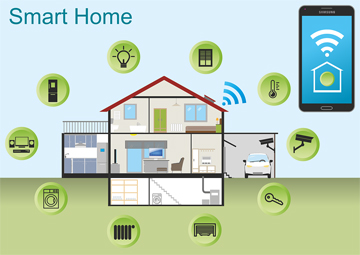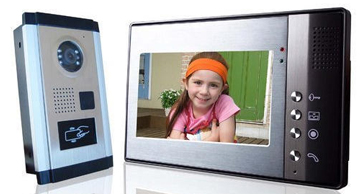 Video & Audio Door Phones
Video & Audio Door Phones or intelligent door phones are a must have appliance for your home. They not only provide you security but also deter potential offenders. We provide video door phones which are equipped with a host of features such a wide colour display screen, vandal-resistant high resolution camera, intercom facility, and much more. The equipment allow you to see and communicate with the visitor at your door.
Burglar Alarm System
Burglar Alarm Systems have become standard equipment in stores and other businesses, and they're becoming increasingly common in private homes as well. It is a system designed to detect intrusion - unauthorized entry - into a building or area. Security alarms are used in residential, commercial, industrial, and military properties for protection against burglary (theft) or property damage, as well as personal protection against intruders. Systems range from small, self-contained noisemakers, to complicated, multi-area systems with computer monitoring and control.